Only
SUPER HEROES

have

SECRET IDENTITIES.
An identity with impact comes from building familiarity with your brand through business cards, letterhead, envelopes and other printed materials. Your identity is more than just the paper it's printed on; it's quality, consistency, and impact. Powell Creative will develop an identity for your business that covers all of your printing needs with innovative design and top-notch work delivered in a timely fashion.
White Avenue Studio
For White Avenue Studio we considered the word "avenue" in the name, which lead us to road, and all roads lead to success at White Avenue Studio. The logo is made up of roads and avenues to form a "W". The rest of the design defines the studio as modern, clean, and elegant.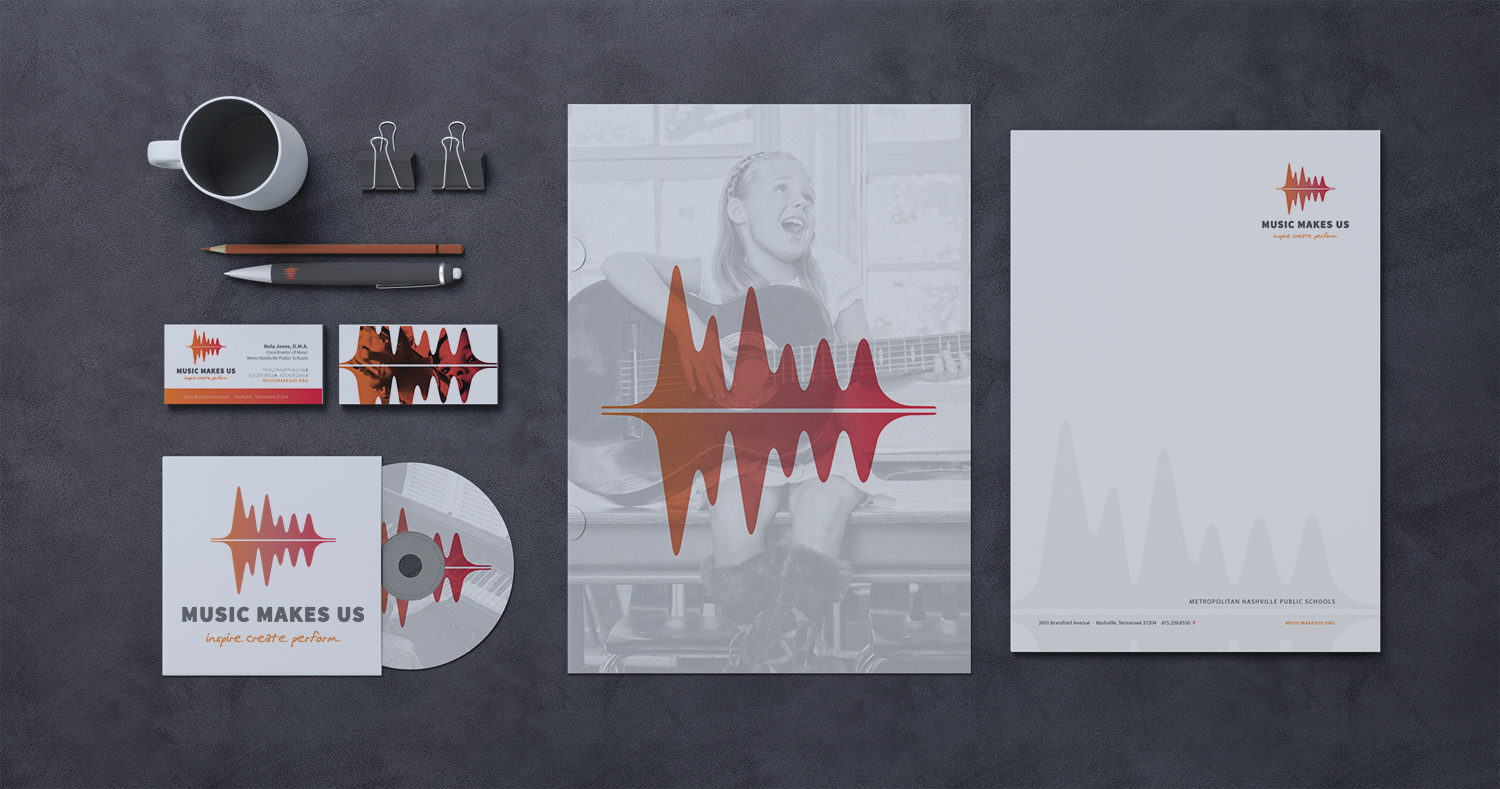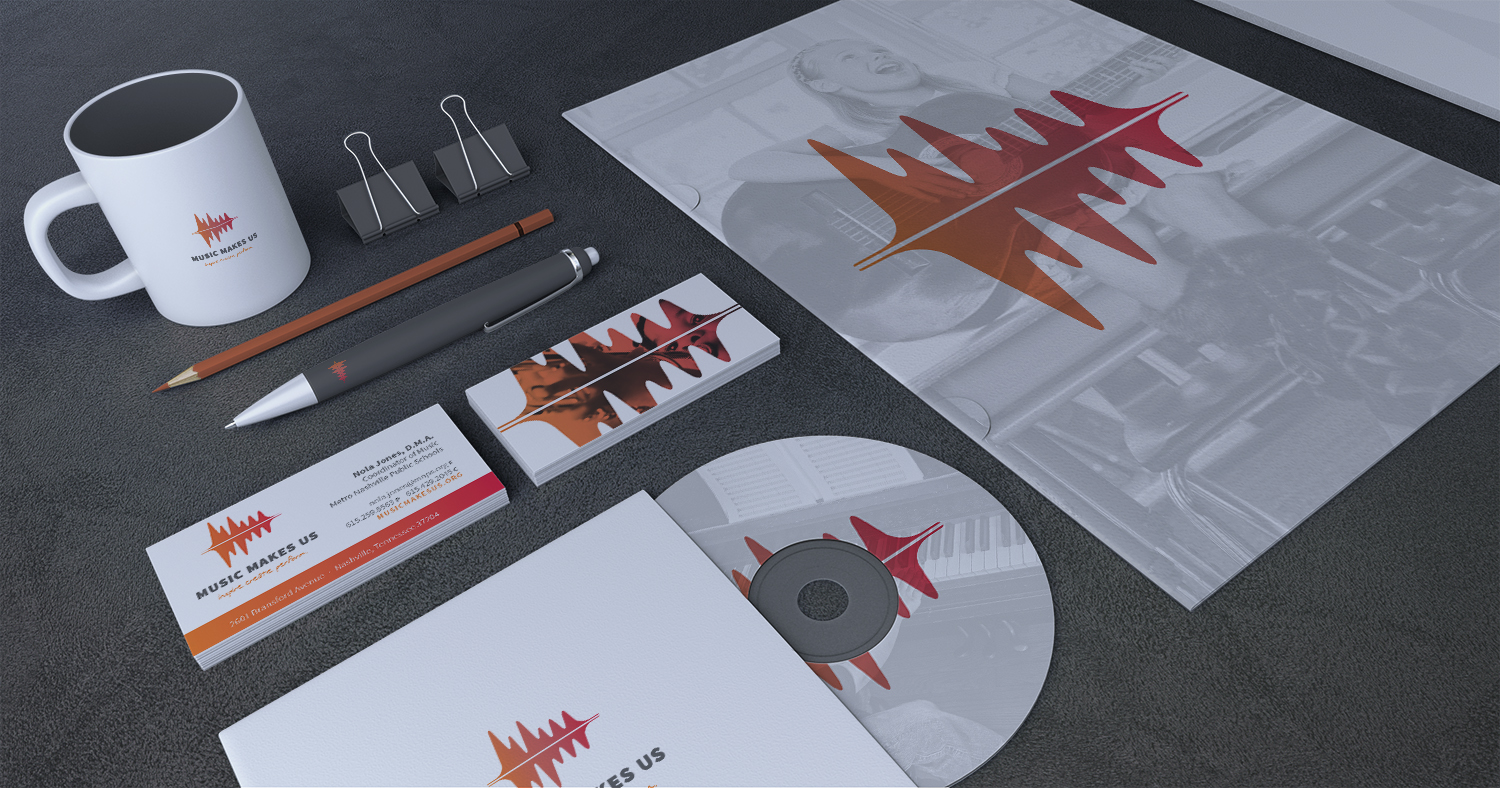 Music Makes Us
Everybody loves music, which made this a really fun project! The digital sound wave graphic we created became the central focus of their overall visual branding. The response our client has seen from this identity package design has been music to our ears, and theirs!
NOI / Nashville Office Interiors
Nashville Office Interiors needed a modern elegant business card that reflects their own brand philosophy. The clean high contrast black and red design is brought to life with a spot UV application to the brackets of the NOI logo.
Music City Dream Cars
We designed this logo and identity package for Music City Dream Cars, a firm that leases exotic automobiles including Mazzerati, Ferrari, Rolls Royce, Lamborghini, and others. We designed the middle section of the steering wheel to resemble the DC in Dream Cars. We incorporated a carbon fiber graphic into the package (carbon fiber is a material used in many exotic cars). To accentuate the logo in this design we added silver foil as the logo element. Come on, let's take a spin!
Cedar Valley Canine
Cedar Valley Canine, a company that trains police and bomb-sniffing dogs, reached out to Powell Creative for a new logo design and corporate identity package. They quickly learned we don't bite and are easy to work with. What resulted was a first class identity set displaying contemporary graphics on one side with one of their students on the other. Woof woof!
Bestway Services
This identity package for Bestway Services was designed in only two colors, charcoal and teal. As you can see we intertwined the B & S letters into the icon design. Bestway Services is a commercial janitorial and construction cleanup company. With this identity package making a first impression on prospective clients, they're bound to clean up on new business!
Audio Video Elements
Audio Video Elements asked Powell Creative to design a first class identity package that would reflect everything this young firm represents. AVE is your one source for smart home and smart business innovation. This identity package features a series of cables throughout the design reminiscent of the vast array of electronics seen in many of their outstanding jobs. Our client was quickly turned on to what we had come up with!
Anatomic & Clinical Laboratory Associates
ACLA came to Powell Creative wanting a complete re-brand for their pathology group. What resulted was a new logo, letterhead, envelope, and business card design, along with other print materials. In the end we created a vibrant, sophisticated look that would elevate their position in the marketplace. All in all, re-branding was good for the health of their business!